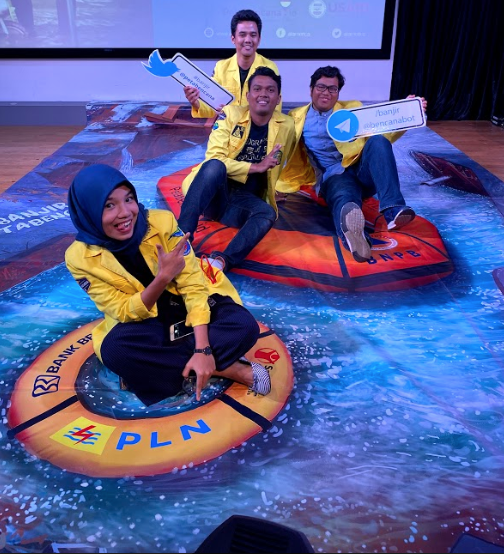 In preparation for the nation-wide launch of PetaBencana.id, @america hosted an interactive session on February 5th: "Banjir, Bots, and Gotong Royong: Strengthening Civic Participation for Climate Adaptation in Indonesia". 
Opened by Jason Seuc, Deputy Director of the Environment Office of the US Agency for International Development (USAID), the session focused on the significance of community-led information sharing during disaster events. 
Harlan Hale, Regional Advisor for the US Agency of International Development Office for Foreign Disaster Assistance (USAID OFDA), shared the importance of resident reporting in supporting response efforts by humanitarian and government agencies. Residents on-the-ground often have the most up-to-date information – the knowledge of local communities and the dense network of mobile sensors connected via social media, provides a data source of unprecedented resolution for mitigating urban risk. 
In order to transform the "noise" of social media into actionable information, Nashin Mahtani, director of Yayasan Peta Bencana, shared how the PetaBencana.id platform employs chatbots to engage in AI assisted conversations with residents to confirm flooding.  Read More